Supermarket Commercial Loan
Supermarket property loans can be categorised as property's being used for retail or even wholesale businesses. In many cases, these types of properties can be found within the commercial space being used a fruit shops, large mixed business, ethnic supermarket stores, bakeries and so on.
What can I borrow?
If you are just buying the freehold property you can borrow up to 80% of the value of the actual supermarket being used as an owner occupier property where you run your own business.
You can borrow up to 50% of the costs or purchase price, where the funds are for the refurbishing of a supermarket or if you are buying the supermarket leasehold.
However if there will be residential security secured against any of the above loans you can borrow 100% of the total loan you need.
Loan terms are up to a maximum of 15-25 years under a freehold loan, unless you offer residential security, in which case it is 30 years.
Loans for refurbishment are limited to 50% of the value of total earnings prior to any interest, tax or depreciation is removed.
What do I need to show my income?
If you are a PAYG employee, you will need to provide your last payslips along with your most recent tax return. In most case, this will make you a property investor buying this type of property.
If you are self employed you will need your last 2 business tax returns and financials, along with your tax returns from the last 2 years. In this case you could be a property investor or the business operator running the supermarket.
If you are utilizing a low doc loan, you will only need an accountant's letting detailing your overall income, or use BAS to support your income declaration.
You can even buy a super market property using a No doc commercial loan.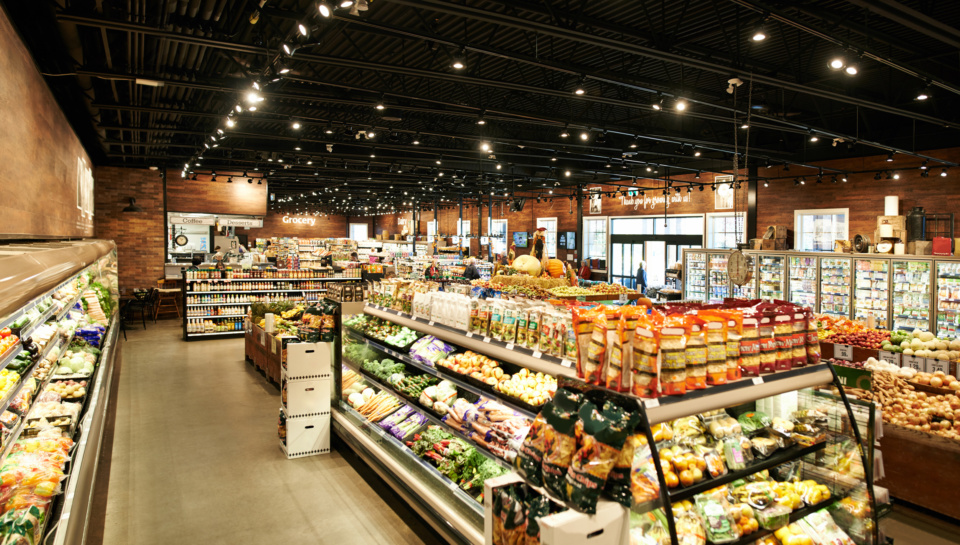 How do banks assess my loan?
Banks will want to see your overall financial position and will want to see that you have the income to be able to meet your payment commitments.
They will want to see your last 2 years' financial irrespective of if you are buying just the supermarket or the business.
Banks will want to see if there are/is any leases in place.
Where you are also buying the business you will need a business plan showing your current profitability as well as how you intend to make this business profitable, as well as how you plan to address any competition. This is true if you are looking or buying the business linked to the property also!
Where the supermarket is bought freehold, the banks will want to see the financial position of the tenants, how regularly they make their rental payments and whether they are long term tenants. A valuer will best provide commentary in this space.
How do banks value the property?
Location

Is it in a central shopping district or near a main road?Banks will look at how its location affects the occupancy rate.
Zoning

Some supermarkets may be classified as a commercial 2 zone, which is a hybrid zone and can often mean the tenant mix is limited so as to get more customers. Banks will be more conservative in these cases.
Size

The size will affect your LVR and the deposit you may be required to contribute.
Purpose built

Whether its purpose built or specialized in anyway- in these cases it will make it more difficult to sell the property in the event that you can't pay your loan.
Our brokers are ready to answer all your questions. Feel free to give us a call on 1300 656 600 or send us an online enquiry and we will contact you!
Useful links
Calculators
Use our unique & innovative mortgage calculators to find out how much you can borrow.
Mortgage Calculators