How a guarantor can help you secure a home loan
A Guarantor loan allows a family member to guarantee an applicant's loan by providing security to support the equity to required to buy a property and avoid paying lenders mortgage insurance (LMI). This type of loan is very popular for first home buyers and parents who want to encourage their kids or relatives to buy a property.
When trying to save up a deposit for a home loan, it can be hard to stay patient, especially when you see property prices climbing higher and higher. However, a guarantor can help you obtain credit - particularly if you don't have a big enough deposit.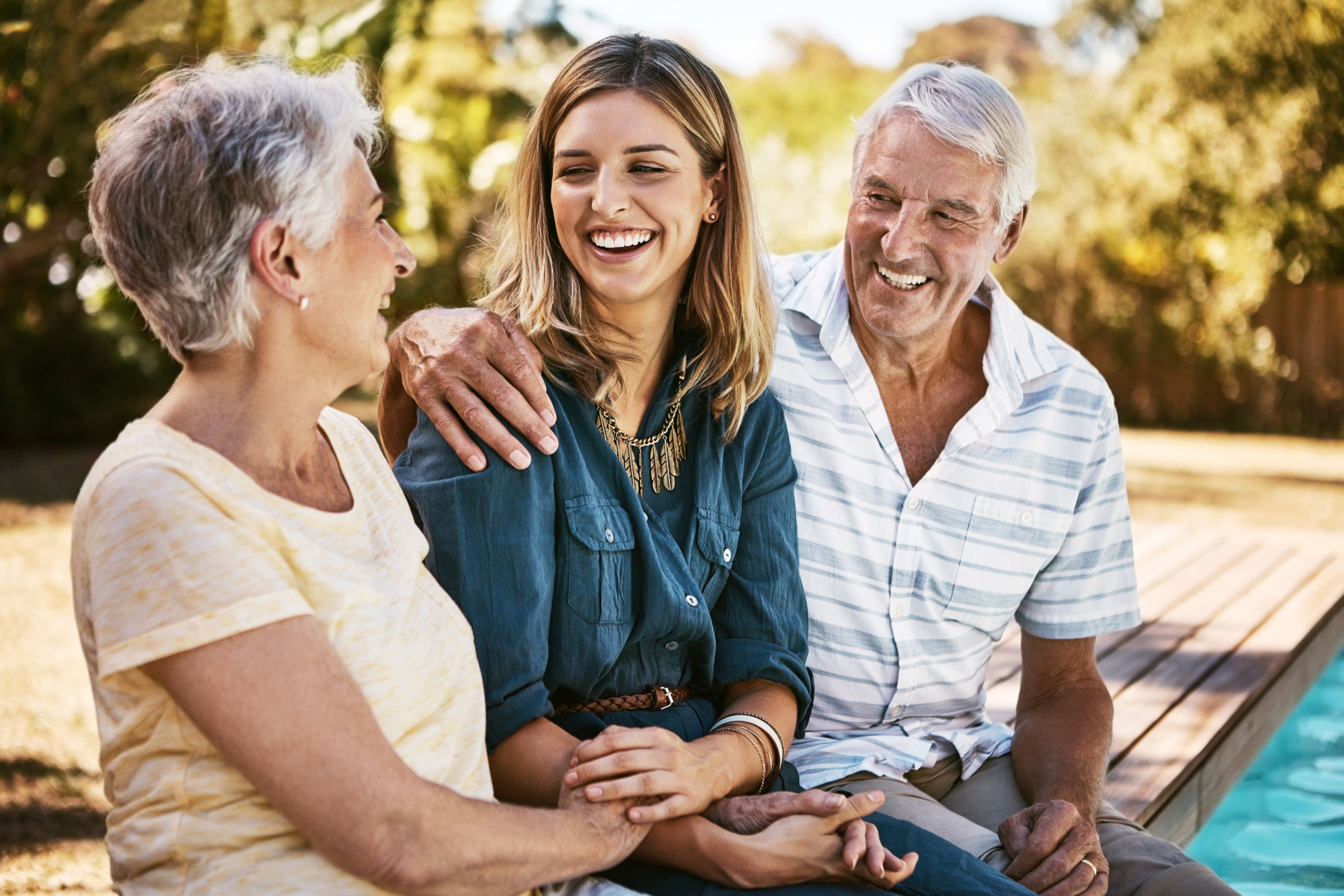 Benefit of guarantor loans
You will be able to get into the property market much sooner without the need to save a large deposit.
Additionally, you will save thousands and NOT need to pay LMI.
Your loan will be approved faster as it does not go through LMI scrutiny.
Types of loans available using a guarantor
Most types of loans can be done for an applicant using a guarantor loan. These types of loans can be:
Professional Package
Fixed Rate Home loan
Variable Rate Loan
Offset Loan
Basic Loan
Introductory Loans
Home loan with discount on rates plus many more!
What is required from a guarantor?
The guarantor will provide a property as security to enable a person to get a guarantor loan. In most cases, the amount of security the guarantor is required to give is around 20% - 25% of the purchase price. This can be less if the applicant is also providing a part deposit and wants to minimise the amount of guarantee.
Maximum LVR for guarantor home loan?
The maximum LVR for a guarantor home loan is 110%. This higher LVR will allow the borrower to borrow any associated costs with purchase like stamp duty, legal cost or consolidate some small debts when entering into a guarantor loan.
What if my guarantor has a loan on the house they will provide guarantee from?
If the guarantor has a loan on their house, it's still ok to use that property provided there is enough equity to support the guarantor loan. The guarantor does not need to refinance, as we can take a second ranking guarantee behind the first mortgage. In essence, nothing needs to change from the guarantor position other than provide an equity guarantee.
When can I remove the guarantee?
A guarantee can be removed anytime provided the following:
There is enough equity in the subject property to stand on its own without the guarantee in the future
The applicant is willing to pay the LMI to remove the Guarantor if the LVR is still above 80%
The property is being sold
The loan is paid down.
It's generally a very easy process to remove the guarantor and does NOT need to have a full re-application, but rather a simple release of guarantor form processed via the lender internally. Our brokers can guide you through the release of guarantee process very easily.
Who can be a guarantor?
In most cases, you can be a guarantor if you are either of the following
Parents / stepparents
Grandparents
Siblings (brothers and sisters)
Uncles and aunts
Husband & wife
Children
Friends
Is the guarantor's income assessed?
There are some lenders that look at the guarantor's income, whilst there are others who do NOT factor in the guarantors income when assessing this type of loan. This can be best discussed with our brokers as we can guide you to the best suited lender based on your position and that of your guarantor.
Can we secure a guarantee without property?
You can use a term deposit held a bank account to secure a guarantor loan with a certain number of funders.

Calculators
Use our unique & innovative mortgage calculators to find out how much you can borrow.
Find out more
There are two types of guarantor loans available
These are:

Service guarantees, and
Security guarantees
These methods can also be combined if the borrower has the potential to have both types of guarantors.
Service guarantees
A service guarantee involves a family member guaranteeing all repayments on the loan and being named on the property title. The downside to this approach is that it often means first-home buyers will miss out on any government grants.
Most clients who apply for a serviceability guarantor loan do so because their income is temporarily less than what is required to service the loan.

It is also recommended that the applicants apply for income protection insurance to ensure the guarantor's interests are protected.
Scenario Example

A student completing studies and will go into full time employment in a reasonable time. They utilise a serviceability guarantor is until they improve their earnings (affordability) and release the Guarantee.
Security guarantees
In this situation the Security Guarantor is in fact guaranteeing only 20% of the value of the house. Often clients use this type of loan to negate Lender Mortgage Insurance as the client has 20% equity of the property.
A security guarantee is common among first-home buys wanting to enter the property market. It involves a relative or friend (such as your parents) using the equity in their home to guarantee your deposit. This method works well if you have a small deposit, but your guarantor feels comfortable that you can pay off the loan.
When considering a security guarantee loan, one must be conscience of the fact that some lenders will take an unlimited security guarantee, whilst other lenders will take a limited security guarantee.

Benefit of a security guarantee
Clients often use this type of loan to negate lender's mortgage insurance as they have 20% equity of the property.

Scenario Example

For a loan of $700,000 in a security guarantee situation, for example, your guarantor would take on the debt of 80% of the loan value, $560,000, in their own name.

The remaining balance of $140,000 is then guaranteed in the guarantor's and your names. This limits your liability and provides security for the lender, and therefore lenders mortgage insurance isn't needed.
Limited and unlimited security guarantee
When considering a security guarantee loan, one must be conscience of the fact that some lenders will take an unlimited security guarantee, whilst other lenders will take a limited security guarantee.
Limited Security Guarantor Loan

A limited security guarantee loan limits the amount of security a guarantor offers. Hence if there are any recourse, the maximum a lender can claim under is limited to a specific agreed amount which is usually 20%. Almost all guarantor loans done at Mortgage Providers are limited security guarantee loans.
Unlimited Security Guarantor Loan

With an unlimited security guarantee loan, a lender takes security over the prime property being offered as security and also the additional security property. With the unlimited guarantee and in the case of recourse, a lender can claim up to the full amount owing from the guarantors security property. This type of loan is not very common, and something we recommend avoiding as there are better ways of doing guarantor loans by using the Limited Guarantee Methodology.
Servicing guarantor home loan
As the name serviceability guarantor home loan implies, this loan is for a customer who does not have the income to support the proposed home loan. Most clients who apply for a serviceability guarantor loan have a situation where their income is temporarily less than what is required to service the loan.
When looking at a servicing guarantee, we can only consider this if it involves a husband and wife relation application. For example, a property is being purchased in the wife's name on her own, but she can't get the full loan limit she wants as she does not have enough income. In this case, we can use the husband's income to guarantee the loan she is applying for
When looking at a Guarantor loan, please contact Mortgage Providers directly as we have more than 15 funders who can offer guarantor loans and can recommend the best lender suitable or the applicant/s