Commercial Lease Doc Loan
What is a commercial lease doc loan?
A commercial lease doc loan is a mortgage product where by the lender advances the loan using a specific serviceability approach.
This involves using the lease income from a commercial or industrial property to service the debt on the proposed property on a standalone basis. Hence if the rental income exceeds the overall interest payments over a 12 months period, then it is possible to get the loan approved without the need to show your financials.

In other words, commercial lease doc loans are loans whereby the lender assesses a client's affordability using the lease of the security property in its own right to service the debt on a stand-alone basis. This type of loan is not very common with lenders, but can be found amongst a small number of lending institutions.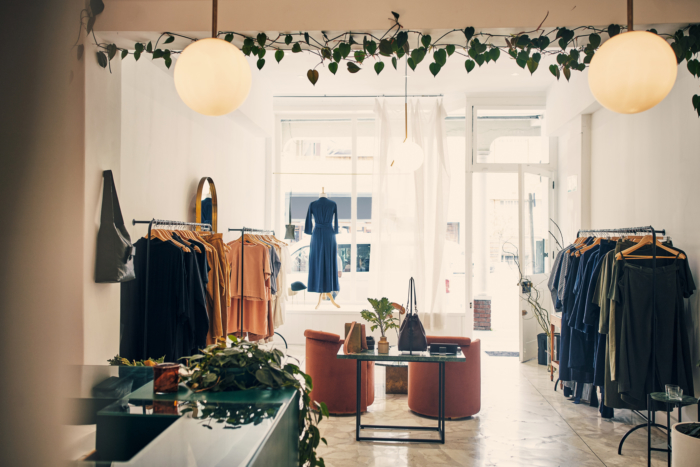 How are Commercial Lease Doc Loans assessed?
Affordability test
As a general rule, lenders conduct an affordability test on a client's overall position. With a lease doc, a lender looks at the debt and lease on their own. Therefore, if a client were to have an unusual income stream and be unable to verify his incomes, but have good tenants in a particular property, then he could borrow using that property and lease without the need to show his financials.

Furthermore, under a lease doc loan, a lender assesses only the debt secured over the property using the income of the lease. If the lease income were sufficient enough to service the debt, then a lender will approve the loan without considering other debts held/secured over different properties the client could have. This is very useful for people who have many debts for different purposes, good strong tenants with good lease terms and unusual financial statements which lenders are not satisfied with.
How does a lease doc loan work?
A commercial lease doc takes into consideration the rental income and debt on the property on their own without looking or considering other incomes or debts the borrower has. Hence, if a borrower had a tenant renting their commercial or industrial property, the income derived could be used as the cash flow required to service the debt on the proposed property. As long as the borrower can demonstrate a minimum interest cover of 1.00 times interest cover, then the loan should be approved.
Example of a scenario
Commercial Property located at Parramatta Sydney
Property Value: $1,500,000
Debt/Loan: $975,000
Rental Income: $145,000 p/a
Lease Term: 5 by 5 year
Customer Interest rate: 7.4%
Lender Assessment Rate: 9.4%
When lenders assess serviceability, they generally add a 2% buffer on the rate offered. Hence in this case, the lender will assess the above loan at 9.4%, so as to allow for fluctuation in interest rate increases in the future. Hence the assessed interest for this loan will be $975,000 x 9.4% = $91,650 p.a. This is the annual assessed interest component.
The above position is then qualified into an interest cover formula. $145,000 divided by $91,650 = 1.582 interest times cover. This example should generate an approval subject to lender policy and verifications.
Our Popular Commercial Property Loans
What loan terms are applicable for a Commercial Lease Doc loan?
Lease doc loans are mostly given a term in line with the lease term. So for example, if the lease was a 5 by 5, then loan term will be 5 years, and if the tenant exercises his lease option and continues occupying the property for another 5 years, then the loan term is extended for another 5 years.

There are some lenders who will approve the loan for up to 25 years as long as at the time of application, the tenant still had at least 1 year left on his lease term. This is a good flexible option, as it does not have any lease term reviews in the future.

What names or entities could I use to borrow using a lease doc loan?
Different lenders offer different borrowing structures using lease doc loans. Hence, it is possible to borrow using a lease doc loan under any of the following structures:

Personal name
Company name
Trust name
Business name
Super fund name
Commercial Lease Doc FAQs
What is the maximum LVR for a commercial Lease doc loan?

It may come as a surprise, but the maximum LVR applicable for a commercial lease doc is 80% LVR. This high LVR or lending ratio is not common and can be found only with a very small number of lenders. Most lenders however, will lend to a maximum of 60% – 65% LVR.
Is a Commercial Lease Doc loan more expensive?

Lease doc loans are not more expensive. In fact lease doc loans are in many respects priced the same as full doc commercial loans. For the few lenders who offer them, we have found that the lower the LVR, the cheaper the interest rate which will apply. We have proven to many of our clients that the interest rate that would apply on a lease doc is many times less than what they were previously paying.
If I had bad credit, could I borrow with a lease doc?

Bad credit is accepted with a lease doc mortgage provided there is an adequate explanation for it. This is only found with a very small number of lenders, and could attract a slightly higher rate than a normal interest rate.
What is the maximum loan amount applicable for a lease doc loan?

Lenders maximum loan amounts differ for a lease doc loan. However, it is fair to say that the maximum loan amount you could borrow with a lease doc is $4,000,000.
What types of property security is available for a lease doc loan?

Lease doc loan lenders restrict this type of lending to 3 main security types. These include:

Commercial property
Industrial property
Retail property
Therefore, you would call this loan product a commercial lease doc, industrial lease doc, or retail lease doc. Best of all you will never need to show your financials to get this type of loan approved.
What is the minimum interest cover a lender will approve with a lease doc?

With a Commercial Lease Doc, a lender will consider a minimum 1.00 times cover. Other lenders will be looking for 1.25 times, and others even up to 1.30 times cover. Interest cover is explained as income divided by the interest. As long as the income is equal to or greater than the interest bill, then we have a positive interest cover of more than 1.00 times cover.
Will lenders ask for my financials with a lease doc loan?

Lenders do NOT ask to see your financials with a lease doc loan. Some borrowers tend to confuse this and think this is a Commercial Low Doc loan! This is wrong, as a lease doc is a completely different serviceability and product approach. In many respects, you can get a commercial lease doc loan at normal full doc rates without the need to show any source of income other than the lease for the proposed property.
Calculators
Use our unique & innovative mortgage calculators to find out how much you can borrow.
Mortgage Calculators
Other Popular Commercial Loan Types
At Mortgage Providers we are experts in commercial lease doc loans as an alternative to a commercial full doc loan and a low doc loan. We know which lenders provide these types of commercial mortgages at the lowest rates with the most flexible loan terms, to find out more, call us today.