Self-Managed Super Fund Commercial Loan
How much can I borrow?
The type of property you are buying will determine your LVR; for commercial properties you are limited to 75% and for residential properties, a maximum of 80% of the residential property
Borrowing is limited to $10 million
A trust deed for the SMSF
A trust deed for the custodian
The last 2 year's tax returns for the SMSF
Evidence of rental income received (through a lease or agency statement)
Contract of sale for the property
You will need to show who is the trustee for the SMSF- this is because where an individual is a trustee as opposed to a company, some lenders have restrictions placed on loan amounts.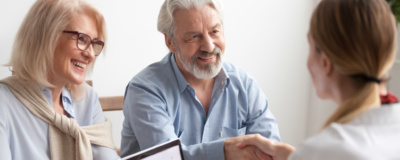 What properties can I buy?
You can offer standard residential security
Standard commercial security such as; offices, warehouses, factories, shops, café's, restaurants
You can offer rural properties and some farms
Where you need finance for more specialised types of properties (developments, pubs, day cares etc), it may be more difficult.
Don't assume, let us do the work and ask the questions, so that you can get your SMSF Commercial Loan approved!
Popular Commercial Property Loans