Thinking about refinancing your home loan?
With so many lenders and options out there, refinancing can seem like a daunting experience. This is where Mortgage Providers can make all the difference.
With new pricing models being constantly introduced into the home loan market, it pays to be informed of the latest products. Refinancing one's home loan might seem like it isn't a necessity - especially for clients who are more or less content with their existing lender. However, in most cases, we have saved our clients thousands of dollars, simply by refinancing.
When considering whether refinancing is right for you, consider the following helpful information. Feel free to give our friendly consultants a call or enquire online and one of our brokers will contact you.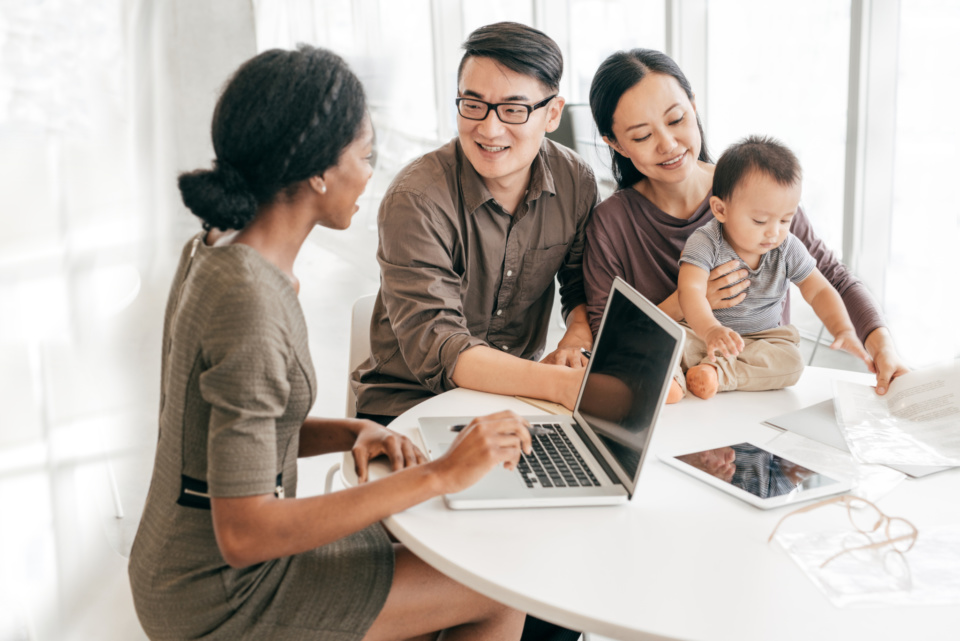 Home Refinance FAQs
How often should I consider refinancing?

A person should consider whether refinancing is right for them every 3 to 4 years.
Why should I consider refinancing so often?

Individual circumstances often change over a 3 to 4 year period, so revisiting your finance options might effectively save you thousands of dollars.
How long does refinancing take?

Refinancing usually takes 3-6 weeks from lodgement to settlement date.

Some lenders offer 'Rapid Refinance' whereby they immediately payout the outgoing lender after mortgage documents have been signed - within 5 days!
What do lenders consider?

Lenders will conduct an affordability test (otherwise known as 'serviceability'). Lenders will then examine the conduct of the existing loan with the previous lender by looking at the loan statements.
Can I refinance without showing previous loan statements?

Yes! We understand there are circumstances when clients cannot produce previous loan documents. This can arise when documents have been lost, stolen or clients have been late on their repayments and do not wish to produce the statements.
How much can I refinance without showing loan statements?

The maximum borrowing capacity for refinancing without loan statements is capped at 75% LVR.
Under this policy, a person can also consolidate 3 other personal debts like a credit card, personal loan and car loan.
How many statements does a lender need to see?

Most lenders will require statements of the last 6 months.

However, some lenders will accept the last 3 months loan statements. This policy is known as refinancing showing 3 months loan statements.
Can I refinance or consolidate other debts into my home loan?

Absolutely! Home loan interest rates are generally the cheapest type of interest rate (when compared to credit card, personal loan, or car loan) so it can save a client thousands of dollars by refinancing and consolidating these debts into one.
Is it possible to refinance AND use a low doc policy?
Can I refinance a loan with many late payments or arrears?

Whilst there are some lenders who will refinance arrears or late payments, they often have restrictions. For example, some will have a limited number of arrears they will consider in a refinance. Other lenders accept unlimited arrears, provided valid reasons are given, These lenders are known as non conforming lenders and usually charge a higher rate than a conforming lender like a bank.
Can I refinance a loan if I have bad credit or a default?

Yes, refinancing with bad credit and or defaults is possible. This can be done using a non conforming lenders. Some lenders allow you to refinance your home loan with paid and even unpaid defaults registered against your credit file. In some cases, lenders can/will ask you to have these defaults paid on settlement of the new refinance loan, but not all will.
Still not sure if refinancing is right for you?
Over the years, Mortgage Providers has built a solid reputation as the 'Refinance specialists' having refinanced hundreds of millions of dollars worth of loans.
The savings we have created for our clients by helping them refinance their mortgage is astronomical to say the least! These savings range from 0.04% to 3.7% pa of the previous outgoing lender's rate.
When contemplating whether to refinance, ask yourself the following questions
Am I going to be better off?
How much will I be saving?
Will I be comfortable with my new lender?
Am I applying for a better loan product?
Are there any exit fees to consider on my existing loan?
At Mortgage Providers, our consultants can analyse hundreds of loan packages and compare them to your existing one. You don't need to shop around to refinance, simply contact Mortgage Providers and we will make the transition worth your while.