Construction loans explained
Construction loans explained
Contemplating building your own house? If so, you may need to consider a construction loan. This loan type is slightly more complicated than a regular home loan, with the need for extra documentation and decision to be made regarding the loan structure, and the funding is released differently.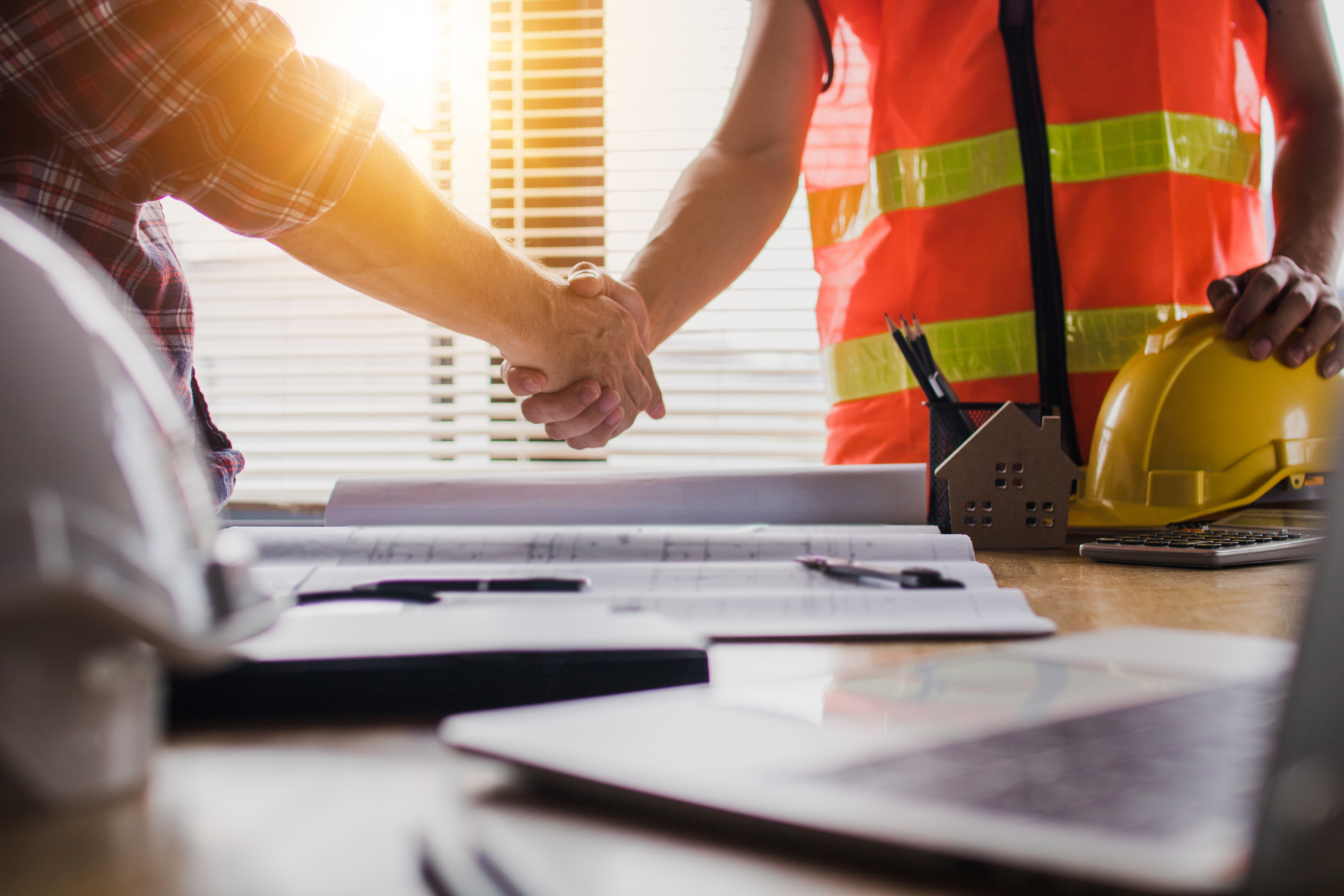 Application documents
As with any loan application, you are required to provide the lender with documentation showing your identity, income and finances. Your construction loan application, however, also needs to include a copy of the building tender or contract, as well as plans in order for the lender to arrange a property valuation to be undertaken.
When your builder is ready to begin receiving payments from the lender, they will need to supply additional documents including a drawdown schedule (which is a schedule of payments to be made progressively to the builder), final council-approved plans, and insurance details.
Loan structure
If you are buying the land, you may want to consider splitting the loan into a "construction loan" and a "land loan".
Ordinarily, from the moment of settlement of your land purchase, you are obligated to pay your full deposit and be charged interest over the whole loan amount. When splitting the loan, however, each loan will be advanced at different times, and therefore you won't need to put all of your required funds in at the time the land settles. Instead, you would pay lenders mortgage insurance (LMI) on the land loan, and begin to be charge interest and make repayments on the balance of the land loan. You would only start contributing repayments and interest on the construction loan as each drawdown is processed.
Your finance broker will discuss the loan process and arrangements with the lender, and can advise you when you would be required to contribute your deposit.
Funding
Drawdowns are construction progress payments that involve asking your lender to pay your builder for part of the work that has been completed. Since you do not begin paying interest on each portion of the loan until it is paid to the builder, it's important that you, the builder and lender agree to the drawdown schedule—that is, how many payments will be made, the gap between each payment, the amount and due dates.
So that the lender can make each payment to your builder, you will need to complete the lender's drawdown request form and give it to your builder. The builder will forward this form to the lender along with an invoice for this payment. When the lender has deemed that the work has been completed and to a standard as expected in the valuation, they will make a payment to the builder and thereby complete the drawdown.
It is best to present your final plans and contracts to lender, as any amendments to these may prompt a reassessment of the loan. Rather than risking this reassessment and changing the loan, it may be worthwhile trying to cover any minor assessments with your own funds.
Another potential issue you may encounter is work on the site that needs to be paid for but has not yet been completed by your builder. This can arise if your lender only makes the remainder of the mortgage funds available after construction is completed. In such situations, you may again need to cover these costs yourself.
Speak with the brokers at Mortgage Providers who have the knowledge and expertise to find a construction loan that is suited to you, and can work out the best way to structure your loan. Call us on 1300 656 600 or send us an online enquiry and we will contact you!