Licensed Builder Construction Loans
Licensed builder construction loan
Lenders look favourably upon construction loans if you engage a Licensed Builder, hence licensed builder construction loans are readily available with select lenders. Engaging a licensed builder involves you obtaining a full quote of what it will cost to build the house, otherwise known as a builder's tender or contract.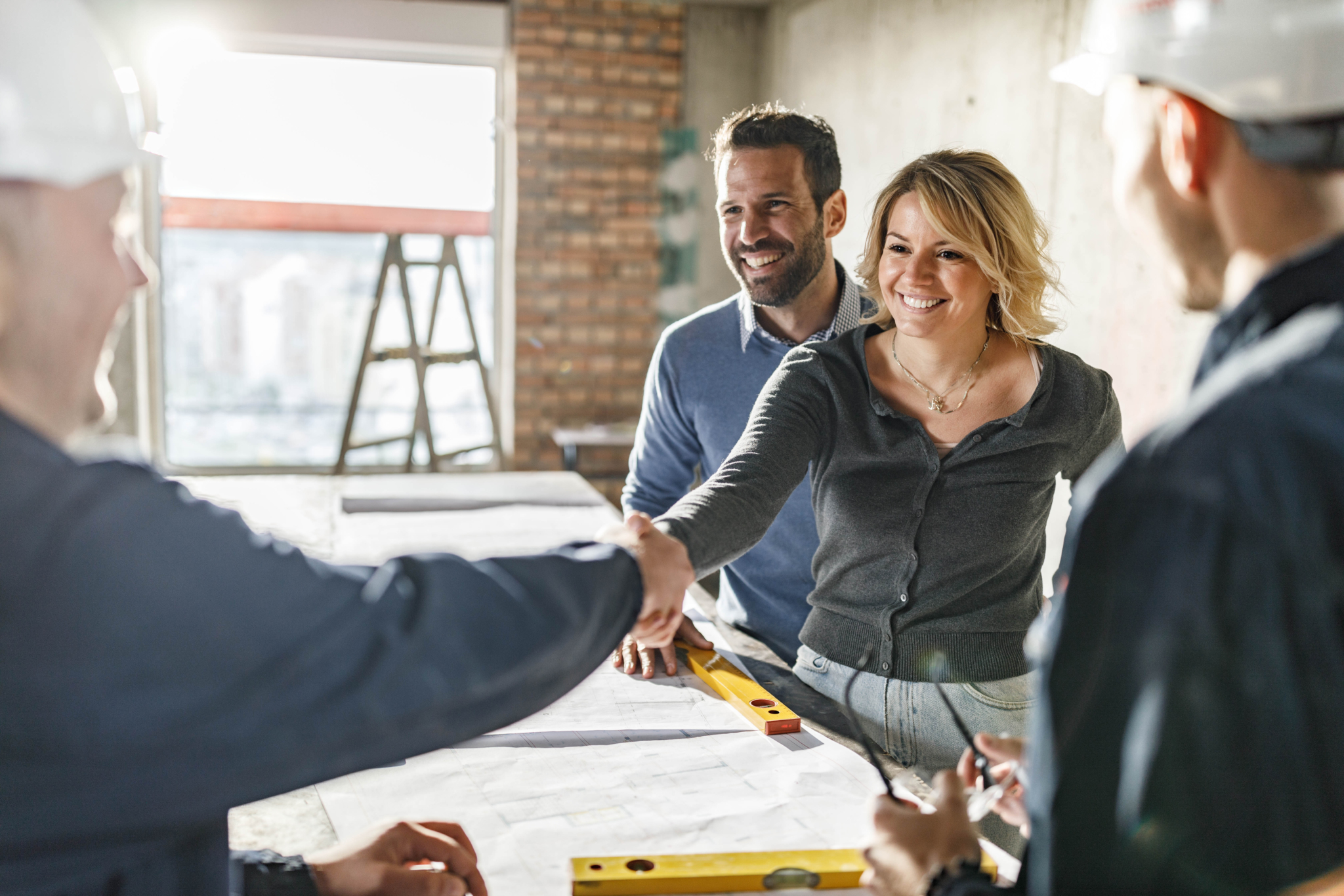 What steps are involved in the approval process?
Obtain building contract or tender
Seek Council approval
Builder to provide a copy of their public liability and builder's warranty
Lender issues a Letter of Commencement to the builder
Construction commences
The fixed price tender is quoted and broken up into 5 progress payments. This includes a breakdown of the costs to build the house. During the construction, the lender will pay the builder in progress payments as work is completed. For example, when the slab is poured, that portion of the tender will be paid. When the frame of the house is put up, the lender will pay for this part of the tender and so on. This process continues until the builder completes his work as per the tender.
What types of loan products are available for construction loans?
All in one
Basic variable
If I am a licensed builder, can I build my own house?
If you are a builder by profession, you can apply to build your own home as a Licensed Owner Builder up to 75% LVR. Please note, there are only a few select lenders who offer this product however we will guide you every step of the way.
At Mortgage Providers, we know where to find the cheapest and most flexible construction loan lenders. We can find this for you when you obtain an independent builder, or even if you are acting as an owner builder. Our staff have published journals and articles on these subjects. Talk to us for more information.